Timeless beauty
Milan is the treasure chest of many jewels. In his libraries and archives are preserved precious manuscripts, codes, parchments and other wonders to be discovered.
Books need skillful hands that take care of paper, binding and its finishing in order to resist to the signs of the time. We will visit one of the oldest bookbindery in Milan, honored with the Historical Shop recognition. From leather's binding to marbled paper, everything is handcrafted according to ancient techniques handed down from generation to generation. The bookbindery is located in the historical area of ​​5 Vie, the district that houses many artisan activities.

​Details: departure point Trivulziana Library at Sforzesco Castle in Milan, duration 3 hours.
Photo courtesy: Dario Garofalo, Emanuele Zamponi
2016
by Elesta in collaboration with
Fondazione Cologni dei Mestieri d'Arte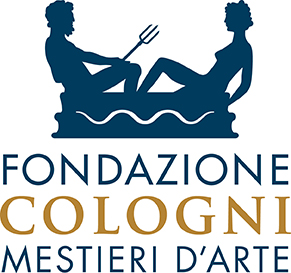 The Cologni Foundation for the Métiers d'Art is a private non-profit organisation founded in Milan in 1995 by its President Franco Cologni. The Foundation promotes a range of cultural, scientific and educational projects, aimed at protecting and fostering the arts and crafts. The "Mestieri d'Arte" and "Ricerche" book series (published by Marsilio) narrate the history of this outstanding heritage, from its origin to the present day, examining both the great tradition of Italian know-how and new interpretations of contemporary craftsmanship. The book series "Storietalentuose", published by Carthusia, introduces children to the fascinating world of Italian artistic crafts. The Cologni Foundation created the magazine Arts & Crafts & Design, published by Swan Group, dedicated to the excellence of the "Made in Italy" hallmark. The Cologni Foundation actively supports the training of young people in high-skilled craftsmanship and their integration into the labour market with its internship project "A School, a Job. A Road to Excellence". www.fondazionecologni.it