Discover Italy
Elesta Travel is the only Italian tour operator with an artistic direction.
We are a young team of journey designers based in Milan. We offer an unforgettable experience of Italy, unveiling the beauty of a country with glorious landscapes and a magnificent past, opening the door to many hidden places and treasures that lie off the beaten track.
With a community of collaborators that combine competencies in art, culture, and history we help you, the discerning traveller, to explore your interests and realise your passions, guiding you through Italy's varied and matchless cultural heritage.
Selected for you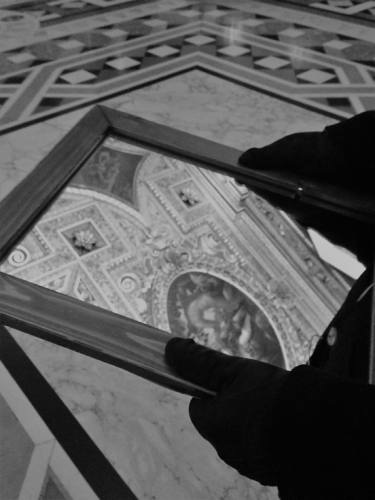 Frescos are now seen through a mirror.
We are in Venice in the Scuola Grande di San Rocco, a confraternity of wealthy citizens established with the purpose of worship and mutual help. Erected in the early 16th century as a separate building next to the San Rocco church, it was majestically frescoed by Tintoretto. The painter obtained the commission in 1564 and it took him 20 years to complete the masterpiece. Two halls on different levels display a large-scale painting cycle, which narrate episodes from the Old and New Testament. But what really amused us, was the novelty of observing the frescos on the ceilings through mirrors: you can look at them without getting a stiff neck!