Discover Italy
Elesta Travel is the only Italian tour operator with an artistic direction.
We are a young team of journey designers based in Milan. We offer an unforgettable experience of Italy, unveiling the beauty of a country with glorious landscapes and a magnificent past, opening the door to many hidden places and treasures that lie off the beaten track.
With a community of collaborators that combine competencies in art, culture, and history we help you, the discerning traveller, to explore your interests and realise your passions, guiding you through Italy's varied and matchless cultural heritage.
Selected for you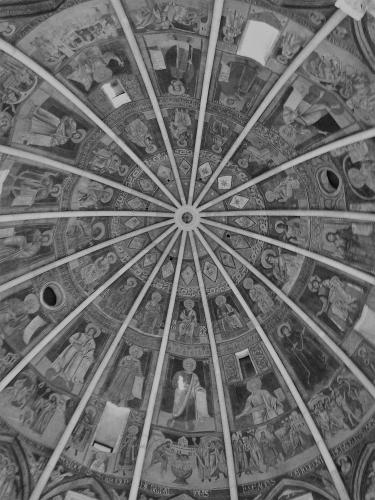 Parma, wonderful city to visit even in winter, treasures the ceiling frescoed by Correggio in 1519 in the monastery of San Paolo. An "umbrella volt" subdivided in 16 wedges. Exploring and walking through the city, a similar sight was revealed to us when we looked up at the dome of the baptistery built in the thirteen century: once again an "umbrella" structure subdivided in 16 wedges. Every wedge is marked by ribs and ends with a lunette. Could it be that Correggio got the inspiration from this monument, considered one of the most important of the Middle Ages in Europe? Here the answer: the painter received the task of decorating a preexisting umbrella structure of the late Gothic.