Découvrir l'Italie, un musée à ciel ouvert.
Nous proposons une expérience unique de l'Italie, révélant la beauté d'un territoire aux paysages somptueux et au passé épique. Nous vous ouvrons les portes de lieux indécelables et vous permettons d'accéder à des trésors hors des sentiers battus.
Nous permettrons aux voyageurs les plus exigeants de satisfaire leurs envies et de cultiver leurs passions : nous les guidons au cœur de cet écrin qu'est l'Italie, de son héritage culturel, architectural et artisanal ; nous leur ouvrons ses bonnes tables et ses lieux de divertissements.
Sélectionné pour vous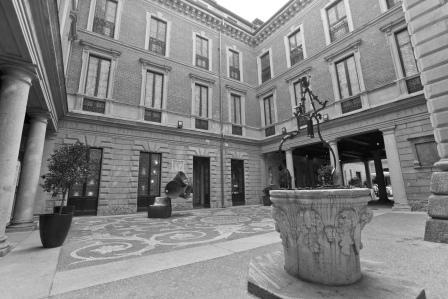 Two Milanese appointments to discover unique handmade objects and extraordinary places, safeguarding the culture of Made in Italy, like the Bagatti Valsecchi Museum: Tuesday September 26th at 2:00 PM "An ancient and noble art", an itinerary to discover the beauty of metal, and Saturday September 30th at 2:00 PM "Historical and precious leathers", an itinerary to discover the preciousness of leather. We designed these tours with Cologni Foundation for the Métiers d'Art, for our project "Milano Grand Tour". Write to us to make your reservation: info@elestatravel.it (within Monday, September 18th for the metal itinerary and within Friday, September 22nd for the leather itinerary).